by Kase Wickman

5 mins ago
We all love fall — some would even say we're falling for it — but there's no denying that some of us just love it more. Some of us just love it better. (Not pumpkin murderer Shailene Woodley. That's just malicious.)
A great way to prove your gourd allegiance is with a pumpkin tattoo. These 17 people figured it out. Observe.
1. This pumpkin tattoo is just happy to be invited.

2. This tat is so cute you could just eat it up.

Flickr/shemalezero
3. This festively autumnal tat keeps it classy.

flickr/my_new_wintercoat
4. This jack-o-lantern tattoo keeps it classic.

flickr/mezdeathhead
5. The classic glowing green jack, of course.

6. This pumpkin tattoo keeps it cute.

flickr/stephenliveshere
7. This pumpkin serves dual purposes: being adorable AND being a form of reliable transportation.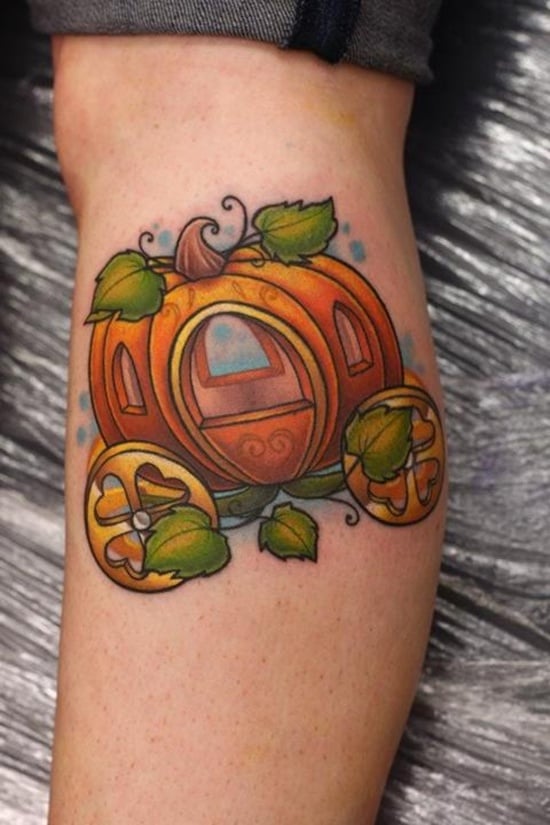 8. This pumpkin thumb tattoo knows that ghosts are more afraid of you than you are of them.

9. Sometimes, a cat just wants to kick it in a pumpkin patch. On your body.

flickr/mezdeathhead
10. This pumpkin tattoo looks rather forlorn. Cheer up, pumpkin tattoo. It's not so bad.

11. This little guy will haunt your dreams, but its owner must be super into gourds.

12. Awwww. AWWWWWWW.

13. Some people go for arm candy. This person went for arm pumpkin.

flickr/mezdeathhead
14. As if being a scarecrow isn't ...
Read More →